There are many attractions and scenic landscapes in Bucks County, PA. You'll see open spaces, plenty of history, and quiet boroughs that host many events and are perfect for a day out on the town. Experience the energy and classic theaters while getting a taste of the hidden values of our great county.
As the residents were in full swing during the summer and enjoyed a fun-filled August, many attended and participated in some of the excitement around the county. If you're new to the area and are looking for Bucks County houses for sale, let us know and we'll show you around!
Here are five events and activities that made August in Bucks County memorable: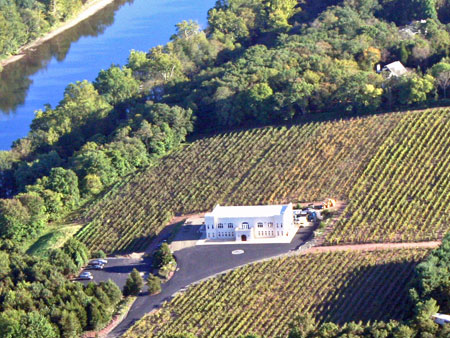 Summer Clam Bake
Residents stopped by the Sand Castle Winery on Sunday, August 9, for a summer clam bake! The food was provided by Javelin Catering in Pottstown, PA, and each guest was treated to one dozen steamed clams with melted butter. Additional menu items included macaroni salad, cole slaw and corn on the cob, half of Javelin's barbeque chicken, and rolls and butter. Plus, those in attendance were able to take advantage of discounted tours and tastings of the dozen wines at Sand Castle Winery.
Outdoor Rock Climbing
For the experience of a lifetime, guests joined the Doylestown Rock Gym & Adventure Center at High Rock Vista on August 8 and August 16 for outdoor rock climbing. At an affordable price, they tackled a new challenge and faced a new adventure with outdoor instruction. All participants learned the basics of outdoor climbing ethics and techniques for your safety.
Revolutionary War Reenactment
Home of the revolution, residents celebrated the revolution on August 16 at Moland House in Hartsville. Colonial life was experienced in a whole new way. Residents stepped onto the grounds of Washington's Headquarters with the 5th Pennsylvania Regiment encampment. The grounds were filled with 18th century music, games and activities. History was witnessed up close as reenactors put on puppet shows, engaged in battle skirmishes, made rugs and powder horns, and more.
The Great Summer Irish Festival
On the weekend of August 22, Tabora Farm and Orchard in Chalfont hosted the Summer Irish Festival. In the evening of August 22, guests enjoyed live Irish music and a barbecue with the greatest Irish feast. On August 23, live Irish music and bagpipes performed to the crowd. There were crafts for the children and Celtic vendors to provide a unique experience in beautiful Chalfont, PA.
Dinner Cruise on the Delaware Canal
Sponsored by the Delaware & Lehigh National Heritage Corridor Alliance, the Sock Hop dinner cruise in 1950s style was a big attraction for residents of Bucks County. With dinner and dancing, guests embarked on a trip to Lock 47 at Abbott Street in Easton, and reveled in entertainment from DJ Steve Capwell. There was a themed dinner, drinks and desserts from the culinary experts aboard the Josiah White II canal boat.
Make your memories in Bucks County and revel in the historic, scenic views.